The Department of Visual Arts and Music presents
EDGES
by Benj Pasek and Justin Paul
with support by the Columbia College Elysium Players
'A Rollercoaster of emotions and a delightful evening well spent' - West End Wilma
Written by the award-winning Benj Pasek & Justin Paul, EDGES, follows four twenty-somethings' journey to self-discovery as they face love, loss, and everything in-between. A huge hit on Broadway in 2007, this new production adds to the already strong piece.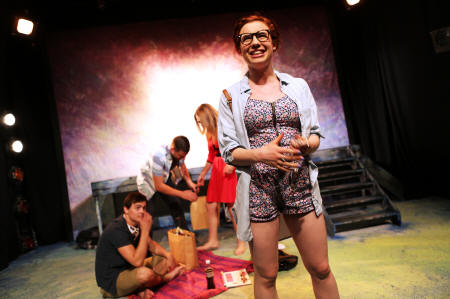 Hilarious, moving, and endlessly relatable, EDGES is an unmissable and fantastic evening of theatre for all to enjoy. This contemporary song cycle explores the questions young adults face as they come of age and seek simple truths in a complex world. Find out just how many other people also spend Friday nights at home on Facebook or what to do when your boyfriend likes theatre and flower arranging a little bit too much!

With wit and charm, the musical vignettes follow them on a journey of confronting emotions, escaping expectation and deciphering complicated relationships.
A huge hit on Broadway when it first played in 2007, this expanded production features new songs written by Pasek and Paul, not seen in the original show. Featuring Columbia College regulars Logan Moore (Forever Plaid), Jordan Nigus (Little Shop of Horrors), Jordan Ulrich (Little Shop of Horrors, Forever Plaid) and newcomers Carly Fischer, Krystal Johnson, Anna Ralls, Laura Rowe, and Maddi Skipworth.
Directed by Nollie Moore, with choreography by Tammy Walker and Musical Direction from Anthony Hernandez, Edges, (Pasek and Paul's first musical) plays a limited four-performance run April 30 – May 3 in the 65-seat black box theater located in Practice Hall on the Columbia College campus at 709 N. 8th street.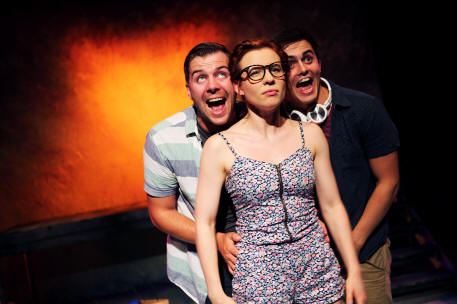 "EDGES is an unforgettable experience, a true classic of modern music in the vein of RENT and SPRING AWAKENING" – New York Times
PASEK AND PAUL
Benj Pasek & Justin Paul are the Tony-nominated songwriters of the Broadway musical A Christmas Story (dir. John Rando, chor. Warren Carlyle), which opened in November 2012 and enjoyed a critically-acclaimed, record-breaking run at the Lunt-Fontanne Theatre. In addition to the Best Score nomination, A Christmas Story also received Tony nominations for Best Musical and Best Book. Benj & Justin are also the composers behind the Off-Broadway musical Dogfight, (dir. Joe Mantello, chor. Christopher Gattelli), a Best New Musical nominee for the Drama League, Lucille Lortel and Outer Critics Circle awards.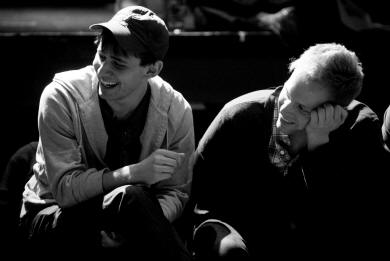 'Pasek and Paul – The Heirs to Rodgers and Hammerstein'
Vanity Fair
.